The event
Edit
I am battling with codeine withdrawal after using Solpadinde Plus for 7 days after a bad neck strain.Chiltern Hills1 (talk) 19:00, October 28, 2016 (UTC)
My battle ended in victory after 5 days.Chiltern Hills1 (talk) 23:29, October 31, 2016 (UTC)
Warning sines
Edit
weakness
yawning
runny nose
sweating
headaches
muscle pain
insomnia
I had them all after day 6 of my useage.
Withdraw symptoms
Edit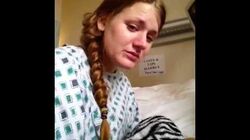 Weakness,
Yawning,
Runny nose,
Sweating,
Headaches,
Muscle pain,
Muscle twitches,
Irregular heartbeat,
Nausea,
Vomiting,
Fever,
Insomnia,
Diarrhea
Dehydration
Depression
Cravings
I had them except for irregular heartbeat, yawning, depression and insomnia.
I also had a swollen thought, body odor, dilated eye pupils and flatulence.
It lasted 2 days.
Disclaimer
Edit
The information above is an account of a patient's personal experience and related information found on line. This Wiki does not provide professional medical advice, diagnosis or treatment. Usage of the website does not truly substitute professional medical advice. Always see a doctor for the best advice on all medical issues.
http://www.couriermail.com.au/news/queensland/codeine-addiction-a-growing-problem-as-aussies-abuse-overthecounter-pain-medication/story-fnihsrf2-1226707777107
Useful links
Edit
Community content is available under
CC-BY-SA
unless otherwise noted.